Please click on the links below to learn more about the businesses and institutions represented by members of our Board of Directors.
Located 30 miles south of Phoenix in the northwestern part of Pinal County, the Ak-Chin Indian Community has an enrollment of more than 1,000 tribal members and a land base of just over 22,000 acres.
Ak-Chin is an O'odham word translated to mean 'mouth of the wash' or 'place where the wash loses itself in the sand or ground', which refers to the type of farming that relies on washes – seasonal flood plains that are created by winter snows and summer rains.
The first major enterprise for the Ak-Chin Indian Community was the Ak-Chin Farms, established in 1963. Today, more than 15,000 acres are harvested, making it one of the largest farming communities in the U.S.
In 1994, the Ak-Chin Indian Community entered into the gaming industry with Harrah's Ak-Chin Casino, which now employs 850 people. Harrah's Ak-Chin Hotel & Casino is Arizona's first and only Indian casino to have a management partner, Caesars Entertainment.
Several award-winning investments both on- and off-reservation have been made including partnerships with Quail Run Building Materials, Inc. and Santa Cruz Commerce Center, as well as renovation of the Ak-Chin Regional Airport and Vekol Market.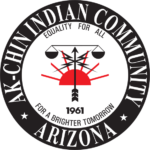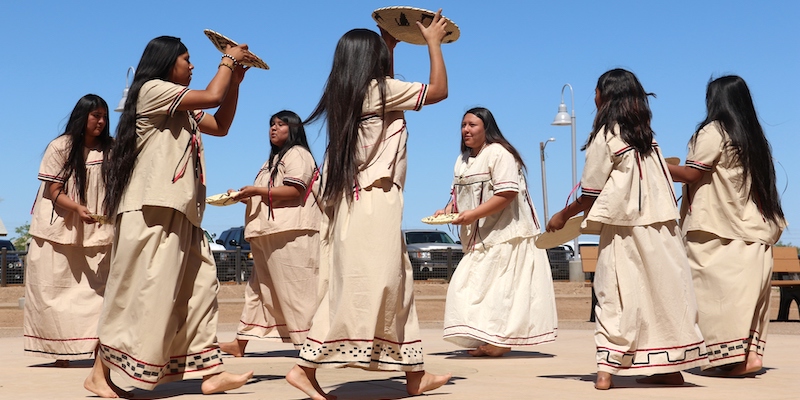 Throughout the decades, the Ak-Chin Indian Community and City of Maricopa together have provided the best in services for the people, and we together continue to seek the necessary opportunities to take that to another level. As we continue to grow, we will continue to collaborate and devise the best solutions to ensure we are in the best possible position to prosper for future generations. I believe our communities have displayed and demonstrated the template of 'success.' With our unique relationship, I also believe that we are who all others want to replicate.
Apex Motor Club is a country club motorsport development in the Maricopa, AZ.
Apex is a membership-based sporting activity complex designed to provide automotive enthusiasts with a destination for automotive-infused activities focused around a 2.25-mile road course circuit designed by the internationally renowned Motorsports Services International.
APEX provides a unique social environment for auto enthusiasts and is the only private motorsports car club and race track within a major metro area.
APEX Motor Club members enjoy world class racing circuits, country club-style amenities, private garages and more.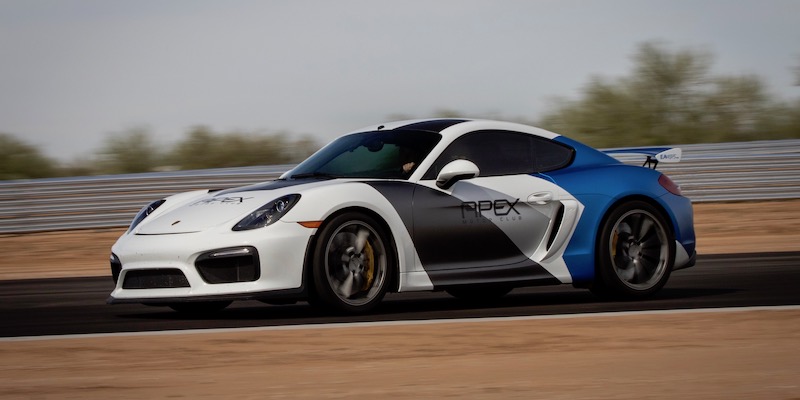 We located Apex Motor Club in the City of Maricopa because the community is an ideal location for our project for many reasons. Proximity to the 4.7+ million population of the Phoenix Metro was a key factor in our site selection process. The pro-economic development leadership in the City of Maricopa delivered on its promise to us, and fueled us with the grit required to take our project from concept to reality. While Maricopa is just sixteen years young, compared with other communities in Metro Phoenix, Maricopa's elected and administrative leaders demonstrated the most committed growth strategies that we encountered in our site selection process.
Apex Motor Club is proud to be part of that growth and we are confident that our development will be a catalyst for additional quality development in Maricopa and beyond.
Arizona Grain, Inc., is a privately-held company located in Casa Grande, Arizona. Our goal of being a steady supplier of high quality products to customers both locally and internationally has been our privilege over the years. Whether you are a customer just down the road or across the ocean, we appreciate the chance to earn your business. We pride ourselves in having the facilities, products, and providing the kind of personalized service you are seeking.
Our mission is to be our customer's first choice for animal feed, seed genetics, cereal grain marketing, and food ingredients. We will achieve this by offering the best quality products and services, supported by expert staff. We will drive agricultural efficiency through logistics, market knowledge, and superior genetics. We will be a leader in our agricultural community, resulting in success for our customers, employees, company, and community.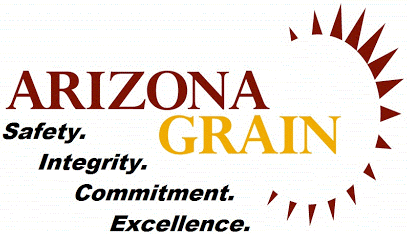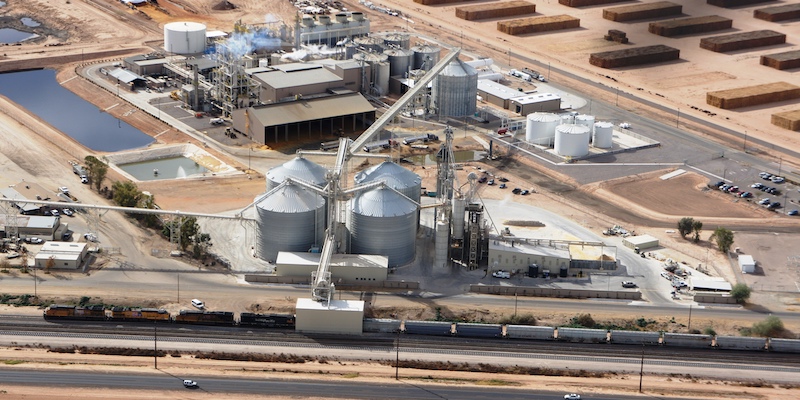 Arizona Grain has a presence, not only in Maricopa, but across international markets. We are excited about being a part of the MEDA Board and Maricopa team to grow agribusiness and agritech activity in the city's economy.
Healthcare is one of Arizona's leading economic sectors, and Banner Health is the largest healthcare system in the state. With more than 50,000 employees, Banner Health is Arizona's largest private sector employer and among the largest in the U.S. as well. Banner Health is committed to "making health care easier, so life can be better".
Recognizing a critical need for medical services among Maricopa's rapidly growing population, nonprofit Banner Health established the first major medical facility in Maricopa in 2010 through a private-public partnership with the City Government.
The Banner Health Maricopa Center focuses on primary care and provides residents of Maricopa and surrounding communities with access to Family/General Medicine, Internal Medicine, Pediatrics and OB/GYN physicians. Ancillary services, including laboratory services, general X-ray imaging and patient education are also offered. One innovative feature of the center is the consult room, which connects patients in Maricopa to physicians and specialists from Banner's other branches via live video feed. The center has approximately fifteen staff members, including six physicians, six medical assistants and a radiology technician. Specialists are available at the facility a few times each week.
Banner Health plans to expand the 41,000-square-foot facility in the future as Maricopa's population continues to grow and additional medical services are needed. The center is unique from Banner Health's previous projects in that it is the first facility conceptualized and designed from scratch, based on knowledge acquired through construction and operation of its other branches.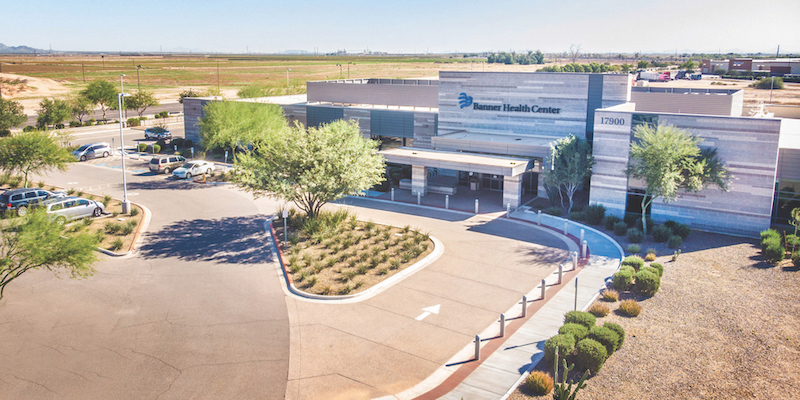 As a new American city – just seventeen years old – Maricopa is a sophisticated community with a small town, neighborly vibe. People have moved here because of the city's quality of life, affordability and vast range of things to do where they can connect with their neighbors and all Maricopans to have fun, learn and recreate.
El Dorado Holdings, Inc., is about building Arizona: Developing not just properties, but solid foundations for families, businesses, and the vitality of the state.
It began with one historic property, once owned by a member of Hollywood royalty also known as 'The Duke'. El Dorado Ranch, owned by John Wayne for 42 years, was acquired by El Dorado Holdings in 1987, becoming the foundation for the company's future endeavors.
El Dorado has been there from the start for Maricopa, from securing the land and funding for State Route 347 and supporting the incorporation of the City, to developing thoughtful master-planned communities like Rancho El Dorado and providing land for the Central Arizona College campus.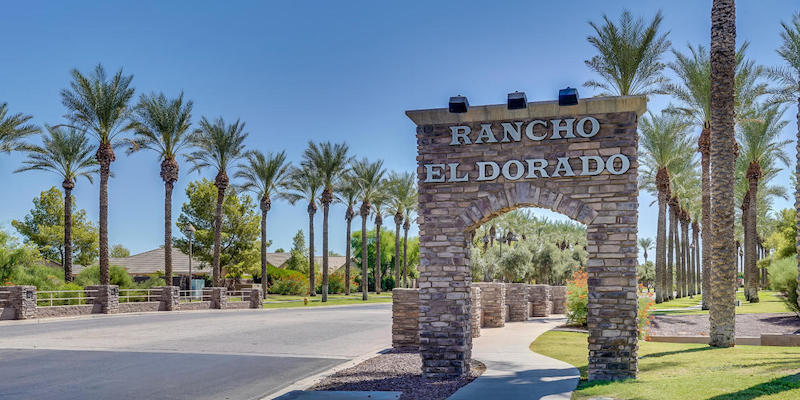 Success for El Dorado is defined by how a community can grow and flourish. We are glad to be a continuing partner with the City of Maricopa and a founding Board member of the Maricopa Economic Development Alliance.
Electrical District No. 3
Electrical District No. 3 (ED3) began operation in 1926, to provide area farmers with electricity to irrigate their crops and is a not-for-profit utility currently serving an area of approximately 245,500 acres around Maricopa and Stanfield, Arizona.
ED3 is a full-service utility with two offices in Maricopa, providing electric services to residential, commercial, agricultural, and industrial users and is responsible for power purchase, construction, operations, and maintenance of their electrical system.
The District currently serves approximately 26,000 residential, commercial, and irrigation meter connections. The District also operates 12 distribution level substations, approximately 1,114 miles of distribution lines (63% overhead and 37% underground).
The District is divided into seven Divisions which are governed by a Director elected by the landowners owning at least one-tenth (0.10) acres within the Division's Boundary.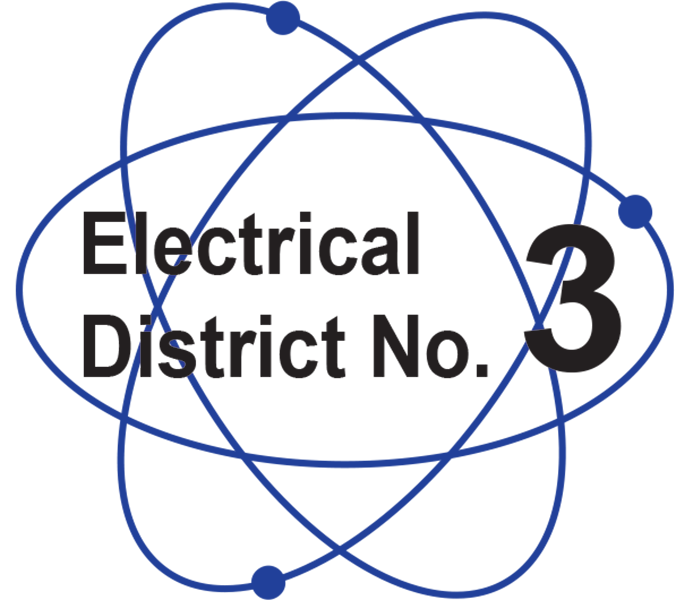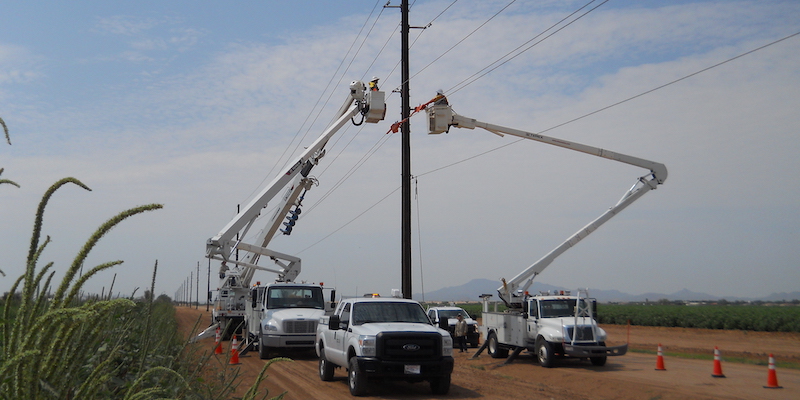 It is extremely gratifying to be a part of this vibrant, growing, and positive environment, and to have a central role in Maricopa's past, present and future. As Maricopa's electric utility, our futures are inextricably linked. Electrical District No. 3 and all of us at this enterprise eagerly look forward to contributing to Maricopa's future in the decades to come.
Global Water Resources, Inc.
Global Water Resources, Inc. is a leading water resource management company that owns and operates twelve utilities which provide water, wastewater, and recycled water services, including the utilities in the City of Maricopa.
The company's service areas are located primarily in growth corridors around metropolitan Phoenix.
Global Water recycles nearly 1 billion gallons of water annually.
The company has been recognized for its highly effective implementation of Total Water Management (TWM), an integrated approach to managing the entire water cycle by owning and operating water, wastewater, and recycled water utilities within the same geographic area to maximize the beneficial use of recycled water. TWM conserves water by using the right water for the right use and helps protect water supplies in water-scarce areas experiencing population growth.
Global Water Resources is publicly traded on Nasdaq (GWRS) allowing the company to efficiently access the world's capital markets for investing into the communities we have the privilege to serve and towards Arizona's greater water needs.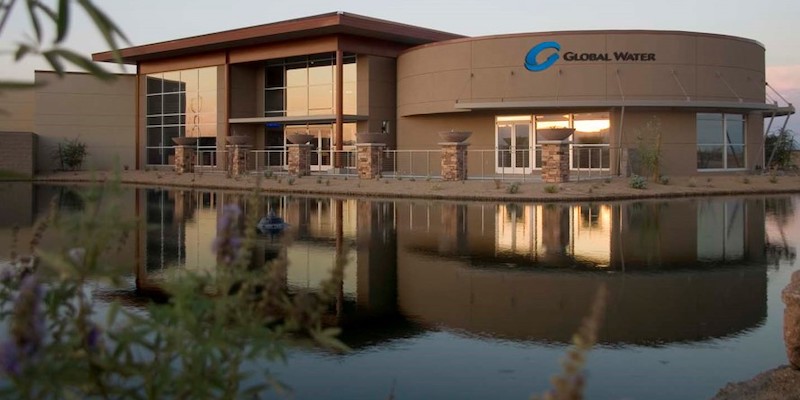 Global Water, and I personally, began working in the City of Maricopa prior to its incorporation and becoming one of the fastest growing cities in the U.S. Doing business in the city and with its dynamic and committed leaders and staff to successfully manage this growth and throughout the city's rise to becoming one of the best municipal metro-Phoenix suburbs, will always be one of my company's finest accomplishments. Because of a shared vision about the ocean of opportunity that is the City of Maricopa, we both made tough decisions and invested into the community during difficult times to allow it to become what it is today. We are proud of the partnership we have with the city, and believe it is a great example of the potential and benefits of a true public-private partnership. Because of this experience, and now more than ever, we believe Maricopa is a great place for business.
Great Western Bank is a full-service regional bank focused on relationship-based business and agribusiness banking.
Great Western Bank has more than 170 branches in nine states: Arizona, Colorado, Iowa, Kansas, Minnesota, Missouri, Nebraska, North Dakota, and South Dakota.
Great Western Bank offers small and mid-sized businesses a focused suite of financial products and a range of deposit and loan products to retail customers through several channels, including the branch network, online banking system, mobile banking applications, and customer care centers.
Great Western Bank is a wholly owned subsidiary of Great Western Bancorp, Inc.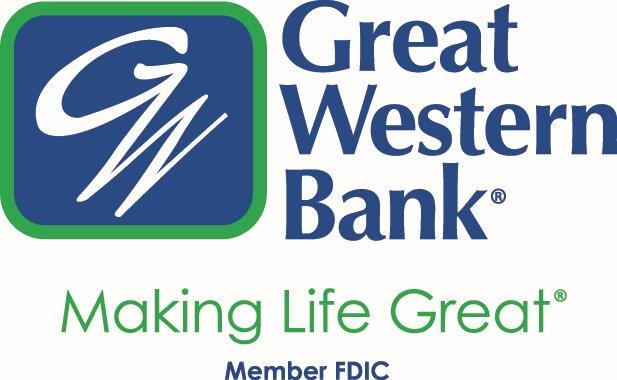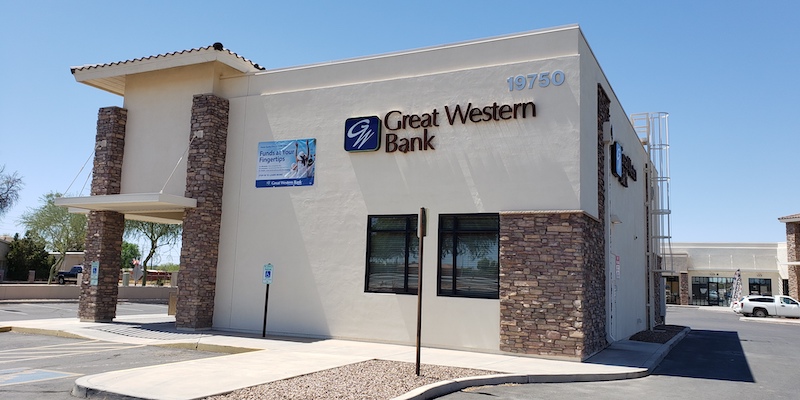 In 2007, Great Western Bank acquired Sunstate Bank, which was the first bank in Maricopa. Our business philosophy has always been to support the communities where we do business. Our local bankers are committed to the City of Maricopa and the ongoing successes of its businesses and residents.
Maricopa Unified School District #20
Maricopa Unified School District (MUSD) proudly serves more than 7,500 students in Preschool through 12th grade. MUSD offers dynamic programming and extracurricular opportunities to encourage students to explore and discover their passions. Access to challenging academic coursework, extensive career and technical education options, leadership education, blended learning, and new online classes are just a few distinctions that make MUSD stand out in our community.
MUSD is driven by a strategic plan developed by students, parents, teachers, administrators, and community leaders. Their commitment to student achievement, collaborative culture, accountability, and community pride serve as guideposts to becoming a premier district that meets and exceeds the individual needs of students and broad expectations of the community.
Four goals capture the spirit of the District:
Goal 1
Every student graduates prepared to create, innovate, lead, and succeed.
Goal 2
Every student has access to and equity in excellent educational services, resources, and programs.
Goal 3
Organizational culture that prioritizes people over programs and invests in the support of students and staff.
Goal 4
Community pride through excellent customer service, sound business practices, open and effective communication, and safe and attractive facilities.
MUSD schools are steeped in tradition and motivated by innovation. As the district grows, it is clear that MUSD captures the connected values of a small town with the dynamic academic, social, and extracurricular experiences of a destination city.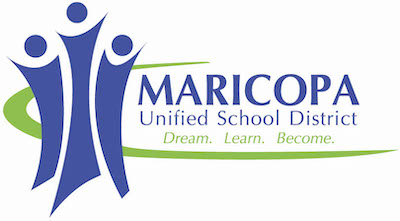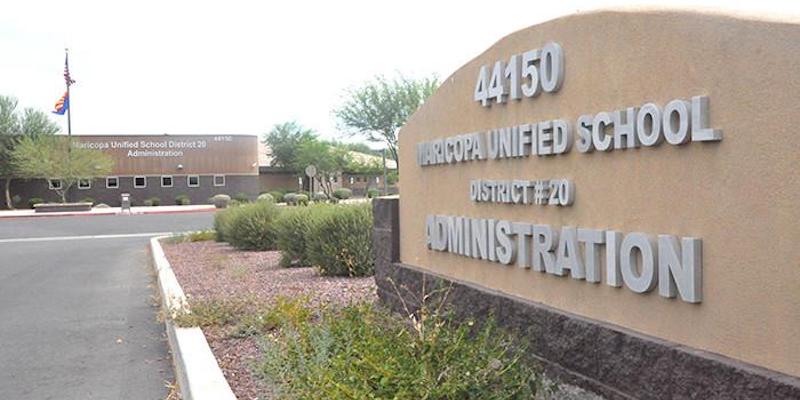 I began my position as Superintendent of the Maricopa Unified School District in the Spring of 2018, and in that time, I have learned so much about the values of our community. A rich farming history, our vibrant relationship with community partners, and the Mayor's focus on developing Maricopa as a New American City reflect the pride and promise that compelled me to work here. Without exception, our classrooms are filled with educators who care deeply about the well-being and development of every child and who work skillfully to prepare them for the chance to lead a life of extraordinary impact.
As I continue to meet parents and families it is clear to me that their expectations match those of the entire staff regarding the safety, care, and education of their children. We believe every one of us has a role in creating and supporting the schools we want for our children. We invite everyone's input and embrace the accountability associated with the important promise we will make to our children, their parents, and our entire community.
I believe that schools have the transformative power to shape a community. Together, through the spirit of collaboration and measured action we will achieve the vision of Maricopa Unified School District, a Premier Educational System, a Destination District in a Destination City.
Orbitel is a local full-service communications company offering 120+ HD channels, blazing fast high-speed Internet, and digital home phone services. Orbitel also offers fiber-direct services for businesses with up to 1G symmetrical speeds.
Bring your home into the future; learn more about TiVo whole home video, 200Mbps blazing fast internet speeds, and the latest Smart WiFi home network from Orbitel. Your home is your castle; let Orbitel keep it connected to the things that are important to you.
Orbitel Communications has offices in Maricopa, AZ and Sun Lakes, AZ, serving business and residential customers.
Orbitel supports local nonprofit committees, clubs, events, and education in the community of Maricopa, AZ.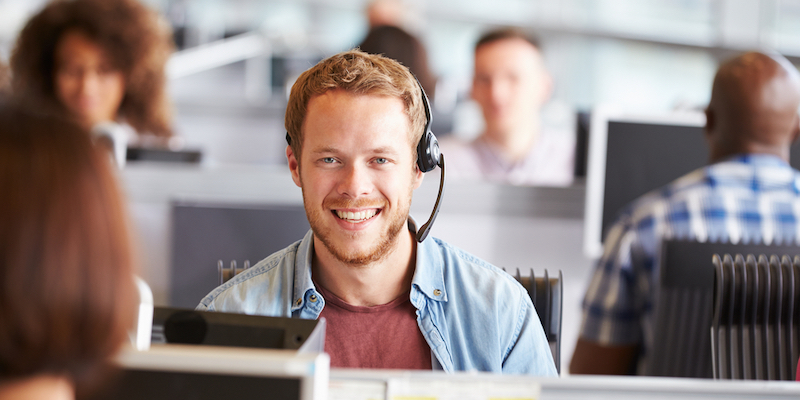 There is no better place to be than Maricopa. I have never witnessed a city so dedicated to its own success. Its citizens are passionate about their home town and participate daily to make it exceptional. I am honored to be a business owner and operator in Maricopa.
Southwest Gas Corporation
Southwest Gas Corporation, founded in 1931, provides natural gas service to Arizona, Nevada, and portions of California. The company serves more than 2 million customers, including more than 15,000 right here in Maricopa.
The company's dedication to protecting and improving the environment and fostering a sustainable energy future, is one that is shared not only by its customers but employees and shareholders as well.
Southwest Gas is invested in developing sustainable and responsible business practices that protect the environment and preserve natural resources.
But they are more than just a natural gas provider. The company promotes a culture of giving, employee engagement, and integrity on a daily basis.
Always looking for ways to be involved in the community, the company's employees regularly volunteer at nonprofit events, help to rebuild homes for those less fortunate, or provide meals during the holidays.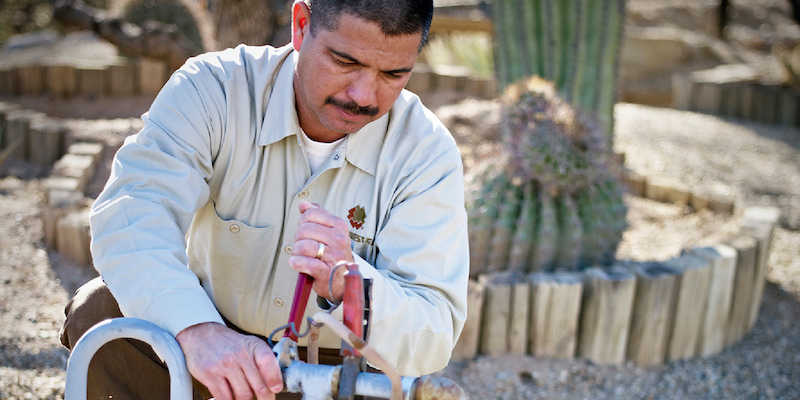 Southwest Gas is dedicated to the success of the cities and towns we serve and that is why we make investments in not only the nonprofit organizations in our community but in business and civic organizations like the Maricopa Economic Development Alliance, that focus on smart growth. Our teams live here and raise their families here. We want to be part of creating a better quality of life for all the communities we serve.