MEDA's board is comprised of the leading executives of Maricopa's major business sectors, representing expertise and experience in utilities, finance, development, health care and infrastructure development. Equally important are the elected officials and public sector executives who bring the essential representation of the City of Maricopa's City Council, City Management and Economic Development functions.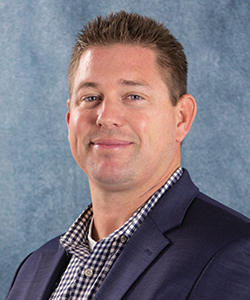 CHAIRMAN
Ron L. Fleming
Chairman, President & CEO
Global Water Resources
View Bio
Mr. Fleming is the President and CEO of Global Water Resources, Inc. He is responsible for the company's strategic plan and growth, in addition to all corporate business functions and regulated utilities. Mr. Fleming has a Bachelor of Science degree in Construction Management from the School of Engineering at Northern Arizona University, with an emphasis in Heavy Civil and a minor in Business Administration. He has over 20 years of experience in the water and wastewater industry, having both constructed large scale heavy-civil projects working for general contractors and serving as the owner-operator of utility systems. Since joining Global Water in 2005, Mr. Fleming has occupied such roles as Senior Project Manager overseeing Global Water's capital improvement program which deployed over $150 million dollars in infrastructure, to General Manager and President of Regulated Utilities focusing on statewide operations for 12 water, wastewater, and recycled water utilities.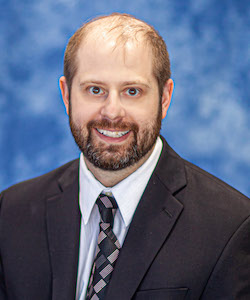 VICE CHAIR / TREASURER
Brian Yerges
General Manager
Electrical District No. 3
View Bio
Mr. Yerges was recently appointed the General Manager of Electrical District No. 3 (ED3) and assumed his responsibilities in May 2020. Prior to ED3, he served for approximately 10 years as the City Administrator/Utilities Manager for Plymouth, Wisconsin and served as the Chief Administrative Officer (CAO) for all of city government including operations of Plymouth Utilities (Electric, Water, Sewer, Stormwater). During his tenure, Plymouth Utilities invested in a multi-year utility modernization effort which included a new utilities operations center, construction of Well #17, construction of Reservoir #3, Automated Metering Infrastructure (AMI) program, fiber network, substation #2 and #4 upgrades, along with other capital investments. Plymouth was recognized by several prestigious state and national organizations with awards during his tenure.
Mr. Yerges has master's degrees in Public Administration and Urban Planning from the University of Wisconsin-Milwaukee as well as a Bachelor of Arts from Wisconsin Lutheran College where he double majored in Political Science and Communications. He has completed a number of executive programs including the Utility Executive Course at the University of Idaho, Utility Management certificate from Willamette University, and the Senior Executive Institute at the University of Virginia.
He holds the American Institute of Certified Planner (AICP) designation, completed the Economic Development Finance Professional (EDFP) certification program through the National Development Council (NDC), and also holds the International City County Management Association's Credentialed Manager designation (ICMA-CM). Mr. Yerges also earned the American Public Power Manager designation from the American Public Power Association.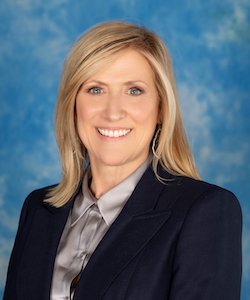 BOARD SECRETARY
Dr. Tracey Lopeman
Superintendent
Maricopa Unified School District #20
View Bio
Dr. Lopeman is a career educator entering her 31st year in public education, She is currently serving in her third year as the Superintendent of Maricopa Unified School District. Under her leadership, the district led the state in new National Board Certified teachers, and the expansion of the community preschool program brought quality early childhood education to Maricopa families. She has shared MUSD points of pride on panels, in community forums, and statewide conventions. Dr. Lopeman launched a strategic plan by asking stakeholders to "Start With Why." Through their work, the Maricopa Why was developed, which serves as a guidepost to develop goals and strategies to steer the District to success.
Dr. Lopeman began her career as a junior high language arts teacher in the Alhambra Elementary School District. After five years in the classroom, she entered administration as a teacher on assignment, assistant principal, and principal. During the thirteen years of her leadership at Alhambra Traditional School, the instructional programs expanded to meet the needs of a diverse population resulting in a 20% growth in enrollment and student achievement that was consistently among the highest in the state. At the district level, Dr. Lopeman worked out of the superintendent's office as the Executive Director of Strategic Alliances and Government Relations. In this role, she grew partnerships with universities, business, government agencies, and employee and parent groups.
Dr. Lopeman earned her bachelors from NAU and her masters and doctorate from ASU. She is an expert trainer in Leadership Development, Consensus Building, and Participatory Action Planning.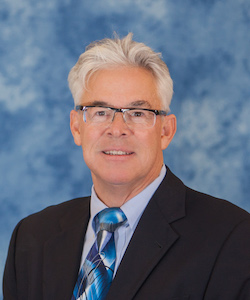 DIRECTOR
Michael Adams
Group President
First Interstate Bank
View Bio
Mr. Adams, Group President of First Interstate Bank is a 38 year banking professional managing offices in Tucson, Maricopa, Casa Grande, Eloy, Coolidge and Globe Arizona. The bulk of his experience is in lending working with family owned, middle market businesses with revenues of $250MM and below and focusing on commercial, manufacturing, investment and owner occupied real estate investment, construction and agricultural lending activities. Mr. Adams also spent 8 years of his career on the information technology side of banking managing line units devoted to Treasury Management sales activities and acquisitions over 19 states. Today, he manages commercial bankers focusing on commercial, industrial, manufacturing, agricultural, real estate construction (owner occupied, investment & subdivision) lending and deposit activities throughout the State. Mr. Adams is a native of California and a graduate from the University of Oregon. He and his wife Krystal and their three kids reside in Tucson.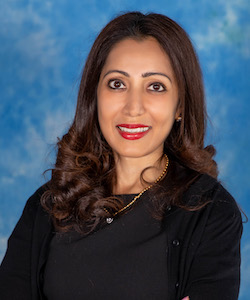 DIRECTOR
Rita Adiani
SVP Strategy & Corporate Dev
Arizona Sonoran Copper Company
View Bio
Ms. Adiani has over 16 years of experience in the global mining industry spanning executive industry roles, investment banking and corporate law. Ms. Adiani was Senior Adviser to ASCU USA since January 2021 and was responsible for leading execution of the initial public offering and other corporate development & finance activities. Previously, she was Executive Vice President of Xiana Mining Inc., a copper producer and developer in Chile where she was Head of Business Development responsible for group finance & corporate finance matters. Prior to that, she was Managing Director in the mining team at NRG Capital Partners in London and also served as Vice President within the Mining M&A Team at Societe Generale.
Ms. Adiani has advised on and been involved in transactions in excess of US$10 billion during the course of her career, including landmark industry transactions. She was Senior Corporate Finance Manager for La Mancha Resources (reporting to the CFO), which remains one of the largest private investors in the gold sector with over US$1 billion of assets under management. She is also admitted to practice as a solicitor of the Supreme Court of England & Wales (currently non-practicing) and practiced corporate law at Linklaters LLP in London and Dubai from 2006-2011.
Ms. Adiani is a law graduate from the University of Oxford and University of Sheffield. She has a CFA in ESG Investing from the CFA Institute and also has a Certificate in Mining Studies — Mining & Minerals Engineering from the University of British Columbia (Norman B. Keevil Institute of Mining Engineering). Currently Ms. Adiani also serves on the board of Brixton Metals Corporation.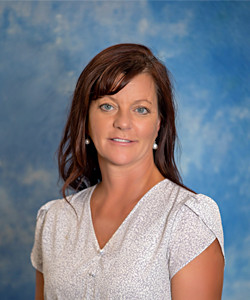 DIRECTOR
Dr. Jacquelyn Elliott
President
Central Arizona College
View Bio
Dr. Elliott was selected as the ninth President of Central Arizona College where she assumed the role in July of 2016. Prior to her arrival at Central Arizona College, Dr. Elliott served as the third and first-ever female President of North Arkansas College (Northark) from 2011 – 2016. During Dr. Elliott's tenure, she led the development of the College's comprehensive strategic plan and implemented the first academic, facility, and information technology master plans for the institution. The planning model she developed which Northark uses to advance improvement has been patented and trademarked. Dr. Elliott changed Northark's history by creating the first Vision Statement, Inclusion Statement and Institutional Values. Under her leadership, the College expanded its online programs beyond brick and mortar by offering its first completely online degrees. Facility expansions include the addition of a new state-of-the-art 15,000 square foot Science Building, addition of a public safety department, a high-tunnel, and greenhouse.  Under her leadership, Northark became the first Arkansas College to be accepted as a member of the Continuous Quality Improvement Network (CQIN), and in 2016, Northark was awarded the Arkansas Governor's Quality Award for Performance Excellence, becoming the first Arkansas college in history presented with this honor. Dr. Elliott changed the governance structure as well as the culture at the College resulting in Northark being named a Family Friendly Institution by the Governor of Arkansas and selected as The Chronicle of Higher Education's "Great College's to Work For."
In 2016, Elliott was awarded the National Trio Achiever's Award for outstanding achievement as a TRIO Alumni.
Prior to joining Northark, Dr. Elliott served as Vice President for Student Affairs at Northwest Missouri State University in Maryville. Dr. Elliott has served in various Student Affairs leadership roles at Barton College in Kansas, Creighton University in Nebraska, and Highland Community College in Kansas.
Nationally, Dr. Elliott serves on the Board of Trustees for the Higher Learning Commission, Executive Committee for the Continuous Quality Network (CQIN), and as past president of the North Central Council for Two-Year Colleges (CNCYTC). In Arkansas, Dr. Elliott served a Co-Chair for the Executive Council of Arkansas President's and Chancellor's Association. Dr. Elliott has served as a peer reviewer for the Higher Learning Commission and as an examiner for the Malcolm Baldrige National Quality Award program.
Dr. Elliott received her doctorate in Education with a specialization in Educational Leadership and Administration from the University of Nebraska-Lincoln, her master's degree from Fort Hays State University in Kansas, and her bachelor's from Concordia University in Nebraska.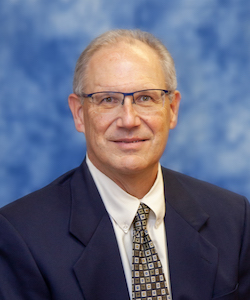 DIRECTOR
Malcolm Green
Director
Maricopa Agricultural Center
View Bio
Mr. Green is Director of the Maricopa Agricultural Center, a 2100-acre University of Arizona research facility located in Maricopa, AZ. Notable research programs include agricultural sciences, water quality, food safety, robotics, autonomous systems, soil and water conservation, and sustainable food production.
Prior to joining UA in 2019 Mr. Green worked 8 years at Arizona State University, launching and completing significant growth initiatives both for ASU and across Maricopa County. He began his university career following a long and successful industry career. Major employers included John Deere and Honeywell Aerospace. Collectively, he has over 35 years' engineering, business development, strategic planning, and executive leadership experience.
During his career Mr. Green has helped launch three successful businesses and championed numerous other ventures. His interests and experiences are diverse, but his passion is building and growing organizations.
Mr. Green is a graduate of Texas A&M University where he obtained B.S. and M.S. degrees in Engineering. In 2019 he completed a 3-year appointment to the City of Phoenix Business and Workforce Development Board of Directors. He remains active in workforce development initiatives across Arizona, working closely with high school Career & Technical Education programs.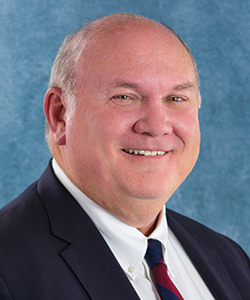 DIRECTOR
Rick Horst
City Manager
City of Maricopa
View Bio
Mr. Horst was appointed City Manager for the City of Maricopa, Arizona on June 25, 2018. As the City Manager, he is responsible for the implementation and execution of Council policies, strategic planning, fiscal sustainability and oversight of all city personnel. Prior to his appointment, Mr. Horst served as City Manager for cities in Florida, Utah, and California and brings over thirty-five years of progressive experience in the field of public administration with a proven and verifiable record of creativity, innovation, honesty, and as a results oriented leader "who gets things done." He is a member of the International City/County Manager's Association and obtained his Credential City Manager certification in 2004.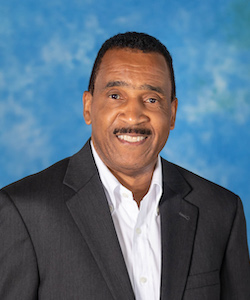 DIRECTOR
Dr. Frederick Johnson
Chief Medical Officer
Exceptional Healthcare Hospital
View Bio
Seasoned and accomplished healthcare executive, medical leader and educator with a history of devising and implementing business solutions and complex care delivery programs for emergency and matrixes hospital systems. Frequently sought out by top management to pioneer initiatives that generate internal effectiveness and improved patient outcomes.
Strong success record for developing business and medical operational models that meet diverse organizational, clinical and patient needs. Highly effective in collaborating across the entire senior management team to achieve consensus on internal changes.
A recognized Physician Executive with a track record of operational and programmatic success and a reputation for building trust-based relationships, problem solving and translating vision into actionable outcomes. Strengths include communication, strategy, clinical operations and multi-site management.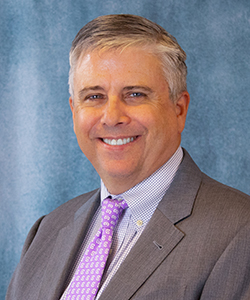 DIRECTOR
James F. Kenny
President
El Dorado Holdings, Inc.
View Bio
Mr. Kenny joined El Dorado Holdings, Inc. in 2007. As president, he directs activity on existing investments and locates new investment opportunities in multiple real estate sectors with a focus on properties where El Dorado can bring its market knowledge and experience to increase value for investors. El Dorado Holdings was the visionary for the City of Maricopa, beginning with the acquisition of the El Dorado Ranch, once owned by John Wayne. Today, El Dorado Holdings is one of Arizona's largest private landowners with assets of more than $1 billion.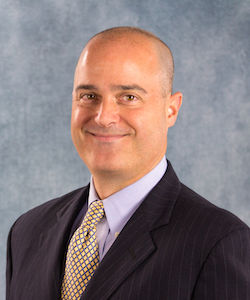 DIRECTOR
John D. Schurz
President & General Manager
Orbitel Communications, LLC
View Bio
Mr. Schurz is the President and General Manager of Orbitel Communications, Schurz Communications, Inc.'s Arizona broadband properties. These broadband systems serve the communities of Maricopa, Sun Lakes, SunBird, Robson Ranch, SaddleBrooke and SaddleBrooke Ranch. Mr. Schurz is a fifth-generation executive of Schurz Communications, a privately held family owned and operated business that was founded in 1872.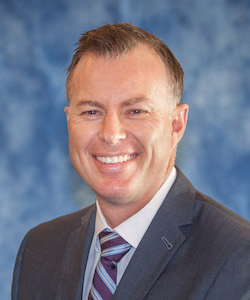 DIRECTOR
Jason Plotke
Co-Founder & President
Private Motorsports Group
View Bio
Mr. Plotke is an innovator and leader through entrepreneurship and has founded several high-profile companies throughout his career. Mr. Plotke is currently Co-Founder and President of Private Motorsports Group, which owns and operates a motorsports country club in the City of Maricopa, Arizona, and the closest of its kind to any major metropolitan area in the United States. Apex Motor Club, opened its Phase 1 portion, featuring a 2.27-mile racing circuit and 48 private garages in April of 2019, with plans to add two more additional phases.
Formerly, Mr. Plotke served as Chairman and Co-founder of Echo Automotive, Inc, a publicly traded company which developed a multiple award-winning plug-in hybrid conversion product called EchoDrive. He also served as CEO and Co-founder of Innovative Automotive Group (IAG), an automotive accessory designer/distributor/e-tailer. Additionally, as a Co-Founder of SMA, an accessory manufacturer/integrator and Tier 1 Supplier to General Motors, Mr. Plotke was instrumental in providing start-up capital and product innovation for quick market expansion. Mr. Plotke's leadership helped to rapidly grow the company ten-fold in less than two years, and as well as securing a Tier 1 Supplier position with General Motors within two years of inception.
DIRECTOR
James P. Smith
Economic & Workforce Development
Director, Pinal County
View Bio
James Smith has nearly 24 years of municipal government experience, primarily in business/economic development. 
He assumed the role of Economic and Workforce Development Director for Pinal County in November 2021. In this role, he is leading the County's efforts to attract significant investment and jobs to the region, while also seeking to ensure the workforce is prepared for these future jobs.
Prior to Pinal County, he served as Economic Development Director for the Town of Fountain Hills, AZ. His focus was on leading efforts to attract and retain businesses, and promote Tourism as important economic driver for the Town. Key initiatives included assisting with the development of the Town's first hospital and a new HonorHealth urgent care facility which will open in the fall of 2021. He also partnered with the East Valley Institute of Technology and Fountain Hills School District on The BizHub@Fountain Hills, which utilizes a former school facility as a business incubator/accelerator.
He also has previous experience with the City of Chandler, which included managing numerous attraction and expansion projects for major corporations, including new operations for Allstate, Liberty Mutual, Voya Financial and Republic Services. In addition, he led City efforts related to expansions by Northrop Grumman, NXP Semiconductor, and Rogers Corporation, which resulted in the relocation of their corporate headquarters to Chandler. Further experience was related to the redevelopment and reuse of commercial properties through the administration of the City's Commercial Reinvestment Program/Infill Incentive Plan as well as leading efforts to implement an adaptive reuse program.
He holds Bachelor of Science (Economics) and Master of Public Administration degrees – both from San Jose State University. A graduate of the University of Oklahoma's Economic Development Institute, he is recognized by the International Economic Development Council (IEDC) as a Certified Economic Developer (CEcD). Recently, he completed the Certified Public Manager (CPM) program through Arizona State University.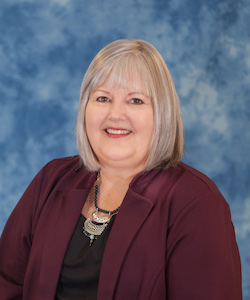 DIRECTOR


Nancy Smith

Mayor
City of Maricopa
View Bio
Councilmember Smith graduated at the top of her class with a degree in Electronic Technology and was immediately hired by Motorola. While working for Motorola, she advanced her education by receiving a degree in Business Management. She has spent the majority of her career in military technology and project management for major government programs. While at Motorola, she extended her work experience by specializing in finance and budgeting. She increased her experience in project management when she accepted a new position at General Dynamics. The success and talents she acquired at Motorola and General Dynamics are transferable to the duties and responsibilities of the Maricopa City Council.
Councilmember Smith moved to Maricopa prior to the city's incorporation. She has continuously served the community since she moved to the community. She is one of the co-founders and a previous board member of the F.O.R Maricopa food bank. She served as Co-Chair of the American Cancer Society – Maricopa Relay for Life. She has a passion for non-profits and enjoys serving at church, in various school committees and many city-wide events. Councilmember Smith participated and graduated from the first Maricopa Citizen Leadership Academy and she is currently a member of the Maricopa Advocate Program.
She was very proud to be invited to serve as a board member of the Pinal Partnership Board of Directors. The purpose of Pinal Partnership is uniting the vision for Pinal County. As part of this position, Councilmember Smith invests time in ensuring Maricopa's needs and vision are included in the mission. She focuses attention on Transportation, Infrastructure and Economic Development topics.
Councilmember Smith was asked to serve on the MAG (Maricopa Association of Governments) Economic Development Committee. MAG was founded in the spirit of unity and cooperation. MAG members believe that they can solve common problems, take an active role in long-range regional issues and address concerns that affect all communities. By serving on the Economic Development Committee Councilmember Smith is able to bring new information quickly back to Maricopa as well as participate in decisions and training opportunities.
She is the proud mother of two children and a trusted mentor to a large extended family. Her husband and family spend their free time playing sports and watching their favorite sport teams compete. Although Arizona is not her birth state, she thoroughly loves living in Arizona and feels as though she is a native.
As a Councilmember for the City of Maricopa, Nancy is focused on an agenda that builds a strong and sustainable economy that moves Maricopa from a bedroom community to a place we live, play and work.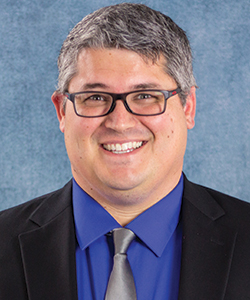 DIRECTOR
Daniel Wolf
District Manager/Division Operations Southwest Gas Corporation
View Bio
As District Manager for the Southwest Gas Corporation's Central Arizona District, Mr. Wolf is responsible for all facets of management and operations of a natural gas system encompassing a 3,100 square mile service territory and serving over 31,000 customers. In his capacity, Mr. Wolf manages multiple teams comprised of 40 employees and provides the company's primary interface with local, state and federal governing officials. He also represents Southwest Gas Corporation within the Central Arizona business, government, educational and civic community, and is actively engaged in many community, business and economic development organizations in Central Arizona.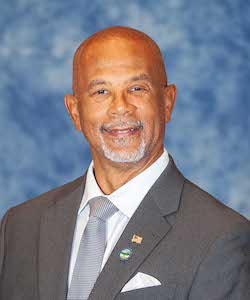 DIRECTOR


Henry Wade

Councilmember 
City of Maricopa
View Bio
Councilmember Henry M. Wade, Jr. is the co-founder and Past-President of the Arizona Association of Real Estate Brokers (AAREB) and former board member of the National Association of Real Estate Brokers (NAREB). He served as Chair of NAREB National Political Action Committee (NATPAC). Chair Wade is the previous chair of the Pinal County Democratic Party and has served on the Pinal County and Arizona Democratic Party Executive Committees.
Councilmember Wade is a graduate of the first Maricopa Leadership Academy and spent four years on the Maricopa City Planning and Zoning Commission with one year as Vice-Chair. Until his election, he served as a member of the Maricopa Police Chief's Citizen's Advisory Committee. Councilmember Wade as also been called upon to participate in numerous community studies, task force and stakeholder review opportunities.
With 30 years of real estate experience in the Valley of the Sun, Councilmember Wade brings a wealth of hands on experience to the Council. He began his real estate career selling homes part-time while stationed at Luke AFB. Upon his retirement from the Air Force in 1993, he opened Sabry, Inc. Real Estate Appraisals and then added Northstar Homes as part of his bundle of services. He is also a Certified Housing Counselor, specializing in loss mitigation and foreclosure prevention. He is currently the Director of Commercial and Single Family Residential Property Management for Tiempo, Inc., a subsidiary of Chicanos Por La Causa. You only have to spend five minutes with him to feel his passion for the community he serves. Community Service has been a part of Henry's life since he was 9 years old.
As part of his military career, Henry has lived in numerous communities throughout the world where he has been actively involved in community development and support. Locally, Henry was awarded the "Unsung Hero of the Year Award" from former Arizona State Senator Leah Landrum. He is the father of three sons and two grandsons; Henry enjoys working with children and traveling.
Henry's personal motto is, "if you want to be taken seriously, you must be serious".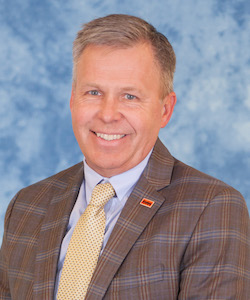 DIRECTOR
Eric Wilkey
President
Arizona Grain, Inc.
View Bio
Mr. Wilkey is president of Arizona Grain, Inc., headquartered in Casa Grande, AZ. He joined the company in 1991. From 1996 until 2006 he was Vice President and Director of Merchandising and Risk Management. Mr. Wilkey also is the President of Arizona Plant Breeders Inc. of Arizona City AZ.
Before joining Arizona Grain, Inc. he worked for six years with Continental Grain Co. in various locations throughout North America.
He currently serves as Executive Committee Chairman of the National Grain and Feed Association (NGFA), and is the immediate past Industry Chairman of the NGFA. Mr. Wilkey has served as the Chairman of NGFA's Grain and Feed Foundation as well as chairman of its Country Elevator Committee. Since 2004, he has served the State of Arizona by appointment of the Governor as a member the Arizona Grain Research and Promotion Council, and served as this body's chairman in 2006-2007. Mr. Wilkey is a past Chairman of the Transportation, Elevator, and Grain Merchants Association, serving in 2006 and 2007 in that role.
Mr. Wilkey is a graduate of the University of Illinois, Champaign, with a B.S. in Agriculture Economics.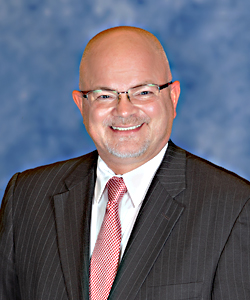 DIRECTOR


Vincent Manfredi

Councilmember
City of Maricopa
View Bio
Vincent Manfredi and his family made Maricopa their home in 2010. Upon arriving in Maricopa, he saw a community with great promise and decided to get involved.
He has volunteered his time for many causes in the community helping many non-profit organizations and collecting food donations for our food banks. He set up a pop-up food bank utilizing private funds during the Pandemic of 2020. Manfredi served on the Maricopa Board of Adjustment and the Zoning Re-Write Task Force, which produced a new zoning code in 2014. He is an ardent supporter of youth sports and has volunteered with Babe Ruth League, Maricopa Little League and Maricopa High School Softball.
Manfredi is an advocate for public education and has been devoted to bringing proper funding to Maricopa schools. He understands the need for continual growth and learning new skills in order to keep pace with an ever-changing workplace. He holds a bachelor's degree with a dual major in Business Administration and Social Sciences with an emphasis on education.
Manfredi's belief that transportation is a primary driver of economic development led him to represent the city of Maricopa on many regional transportation committees. Improving Maricopa roads, including the SR 347, SR 238 and Maricopa-Casa Grande Highway are on the top of his list. His SR 347 efforts are summarized by the acronym MOVE: More lanes, Overpasses and interchanges, Violation enforcement and Education.
In July, 2022, Manfredi assumed the responsibilities of the mayor when Mayor Christian Price resigned until the City Council selected Mayor Nancy Smith to serve as the permanent successor for the remainder of the term.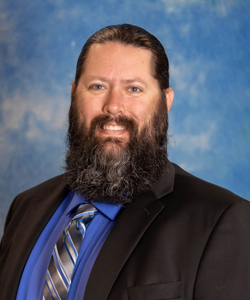 ADVISORY DIRECTOR
Andrew Clegg
Exec Dir, Career & Workshop Training
Central Arizona College
View Bio
Andrew Clegg is the Executive Director, Career and Workforce Training at Central Arizona College. His role is to interface with new and existing businesses to address their training and workforce needs.
Andrew has been involved in higher education for the last six years focused on managing grants used to assist students with achieving their educational goals. He managed a consortium grant between multiple colleges to advance manufacturing education in the state and a Title V. grant focused on Guided Pathways. For the last 3 years he has managed the Arizona Center for Community College Success, a non-profit organized to support the ten community college districts with implementing Guided Pathways.
Prior to his role with community colleges, Andrew was an economic developer for the City of Mesa and the Central Arizona Regional Economic Development Foundation. His focus was on business retention and expansion as well as business recruitment. Andrew has always had a passion for workforce development which provided direct assistance to the community by providing jobs to the community.
Andrew has also held roles in the private sector in human resources as well as business development. He is a Casa Grande resident with his wife and three daughters.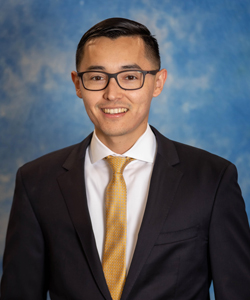 ADVISORY DIRECTOR


Robert Ito

Associate
Snell & Wilmer
View Bio
Robert Ito focuses his practice in corporate and securities.
Education
Arizona State University, Sandra Day O'Connor College of Law (J.D., magna cum laude, 2020)

Order of the Coif
CALI Awards: Real Estate Finance, Contract Drafting & Negotiation, Business Organizations, Professional Responsibility, Legal Advocacy, and Evidence
Arizona State Law Journal, Business Editor
Willard H. Pedrick Scholar
VP of Finance, Asian Pacific American Law Students Association

Arizona State University, W.P. Carey School of Business (B.S., Finance, summa cum laude, 2016)
Community Involvement
Previous Professional Experience
My Home Group Real Estate, Realtor (2013-2020)
Snell & Wilmer, Summer Associate (2019)
Innovation Advancement Legal Clinic, Rule 38 Certified Limited Practice Student (2019)
Arizona Court of Appeals, Division One, Hon. Jennifer Perkins, Judicial Extern (2018)
Bar Admissions
Court Admissions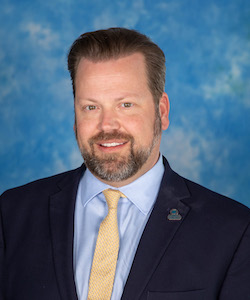 ADVISORY DIRECTOR
Adam Hawkins
Founder & President
Global External Relations
View Bio
Mr. Hawkins is one of the leading practitioners in social license to operate – the support needed from the community to develop and sustain large-scale projects. He lectures frequently on the subject and has helped clients across the globe develop successful community engagement plans.
Mr. Hawkins's knowledge has proved invaluable for clients seeking to more effectively position their projects with the public. He understands the importance of working with the community, identifying key stakeholders and forging partnerships, including with critical non-government organizations.
A fixture in the public affairs, communications, and lobbying community for over a decade, Mr. Hawkins's insight is sought after and trusted by clients across the globe. Mr. Hawkins started his career as a staffer in the United States Senate. Prior to launching Global, Mr. Hawkins worked within two leading public policy firms, assisting clients on issues that included environment; water, natural resources, taxation, HR, commerce, transportation, and public lands. Additionally, Mr. Hawkins spent six years with Rio Tinto, an international mining company with projects on five continents.
All this experience has made Mr. Hawkins adept at working with key regulators such as the Environmental Protection Agency, U.S. Forest Service, Bureau of Land Management, U.S. Fish and Wildlife Service, Mining Safety and Health Administration, and Army Corps of Engineers.
Mr. Hawkins graduated with honors from Thunderbird School of Global Management with an International Master of Business Administration and holds a BA/ BS from Arizona State University.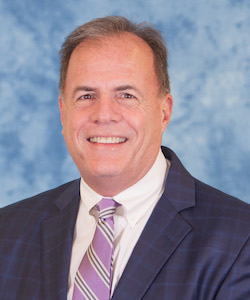 ADVISORY DIRECTOR
Andy Kroese
Vice President & CFO
Arizona Grain, Inc.
View Bio
Mr. Kroese is Vice President and Chief Financial Officer for Arizona Grain in Casa Grande. He joined Arizona Grain in 2013 and is responsible for the company's accounting and finance functions along with Information Technology and Human Resources. Prior to his current role, Mr. Kroese spent 25 years in the technology industry most recently serving as the Chief Financial Officer for a semiconductor company, ClearSpeed Technologies. he started his career with Hewlett-Packard where he held various executive roles in finance including World Wide financial responsibility for the company's personal computer supply chain.
Mr. Kroese grew up in the Phoenix area and holds a Bachelors in Accounting from the University of Southern California and an MBA from the University of Arizona.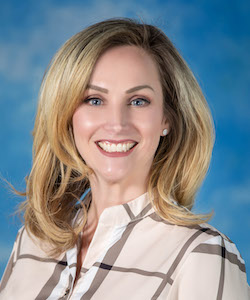 ADVISORY DIRECTOR
Julie Willoughby
Chief Nursing Officer
Exceptional Community Hospital
View Bio
Julie Willoughby is the current Chief Nursing Officer and Facility Administrator for Exceptional Community Hospital in Maricopa, AZ. The hospital is a newer concept to the healthcare world, in that, it is a micro hospital. The focus of the facility is on the patient and delivering more personalized care versus the larger traditional hospital models. Julie Willoughby has an extensive career as a nurse where she was able to position herself to accomplish many additional certifications to enhance her nursing talents. She has worked for large hospital organizations and saw the need for a better way to care for patients and started branching out into other areas of nursing. These areas have included Trauma Nursing, Nurse Educator, and Director of Nursing. Being familiar with the unique needs of a micro hospital from her time working in freestanding emergency room she prides herself on the ability to raise up the staff she manages to a level of autonomy and education that many traditional medical staff never learn. Julie graduated from Arizona State University with her Bachelor of Science in Nursing and continues to search out ways to expand her expertise. Julie is also a wife and a mother to two wonderful children who she spends all of her time with when she is not at Exceptional Community Hospital.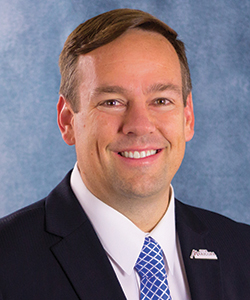 STAFF
Christian Price
President & CEO
MEDA
View Bio
Christian and his family have been residents of Maricopa since early 2005. Christian is an enormous advocate of networking – meeting new people and establishing relationships because he strongly believes that good working relationships helps directly influence the quality of life of the residents of the Maricopa region through an enhanced economic development climate. For more than 21+ years, Christian has been an entrepreneur and small business owner. He is a professional Financial Advisor and is a partner in the Sierra Wealth Group LLC., a Registered Investment Advisory firm.
Christian has been actively engaged in regional, statewide and national organizations, bringing his dynamic leadership to many endeavors that focus on economic development, infrastructure, transportation and other areas that impact community vitality and sustainability. He was most recently, the Mayor of the City of Maricopa, serving the residents and the State of Arizona from 2012 to 2022. During this time, he was the President of the Arizona League of Cities and Towns, Member of the Arizona Commerce Authority's Board of Directors, Regional Councilmember and member of the Transportation committee of the Maricopa Association of Governments (MAG), Officer & Chair of the statewide I-11 Coalition, Board of Director of the Greater Phoenix Economic Council & Chair of GPEC's Ambassador's program, Chair of the Pinal County Governmental Alliance, officer of the Lower Santa Cruz River Alliance, distinguished fellow of the Flinn-Brown Leadership Academy and participant/officer of many other boards, commissions and non-profits. And for the past 11 years he has maintained regular attendance at the Arizona State Transportation Board of Directors meetings, held monthly around the state, for the past 11 years.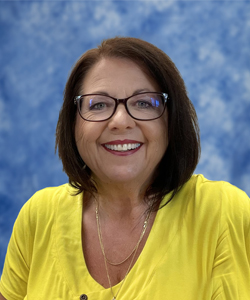 STAFF


Carol Jackson-Robinson

Executive Assistant to Christian Price
MEDA
View Bio
Carol and her husband have been residents of Maricopa since October 2016. She has worked with the City of Maricopa in a couple of capacities. In Feb 2017 she began working with the Mayor & Council office until July 2019. From July thru November 2019, she worked in Public Services with Director Mike Riggs. In November 2019 she returned to the Mayor & Council office until July 2022 when she transferred to MEDA.
She began her career working in the Computer Science Department at Utah Valley University (UVU) in 1999 after being a stay-at-home mom for over 23 years. She left UVU in 2009 when she and her husband moved to Virginia.
Carol has lived and worked in Utah, Virginia, Pennsylvania, California and now Maricopa, AZ. Moving to Maricopa was one of the best decisions we have made. We love this community and the sense of belonging.
Carol graduated from Utah Valley University in 2008 with a Bachelor of Science Degree in Administrative Information Management. She and her husband are the parents of three daughters, one son and 22 grandchildren. All their children are married and live in Maricopa, Idaho, Utah, and North Carolina.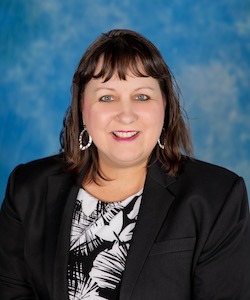 STAFF
Tarina Lovegrove
Economic Development Specialist
View Bio
Tarina Lovegrove joined MEDA in August 2021, Tarina began her role as Administrative Project Coordinator and has handled a variety of tasks and responsibilities for the organization. She now continues to work with utility partners, responds to proposal requests, and in addition, coordinates MEDA marketing programs. Prior to MEDA, Tarina was a Logistics Integration Manager for 2MC Management, as well as a Marketing Partnerships Executive for Republic Media. She has a Bachelor of Science degree in Marketing from Colorado State University Global Campus and is thrilled to call Maricopa home.