Business Friendly Climate
Maricopa City Government – and its business community and citizens – warmly welcome business and industry that want to invest and create opportunities that contribute to the quality growth of the community.
With a Mayor and City Council who are firmly committed to growing a sustainable, globally competitive economy over the long-term, Maricopa has been an innovator in using technology and cutting regulations to make sure that businesses can achieve their goals in a cost-efficient and timely manner.
Maricopa's City Manager, Rick A. Horst, is responsible for the implementation and execution of Council policies, strategic planning, fiscal sustainability and oversight of all city personnel. He is a rock star in public sector economic development.
Prior to his appointment, Rick served as City Manager for cities in Florida, Utah, and California and brings over thirty-five years of progressive experience in the field of public administration with a proven and verifiable record of creativity, innovation, honesty, and as a results-oriented leader 'who gets things done'.
His philosophy about 'getting things done' is embodied in his personal operation principles.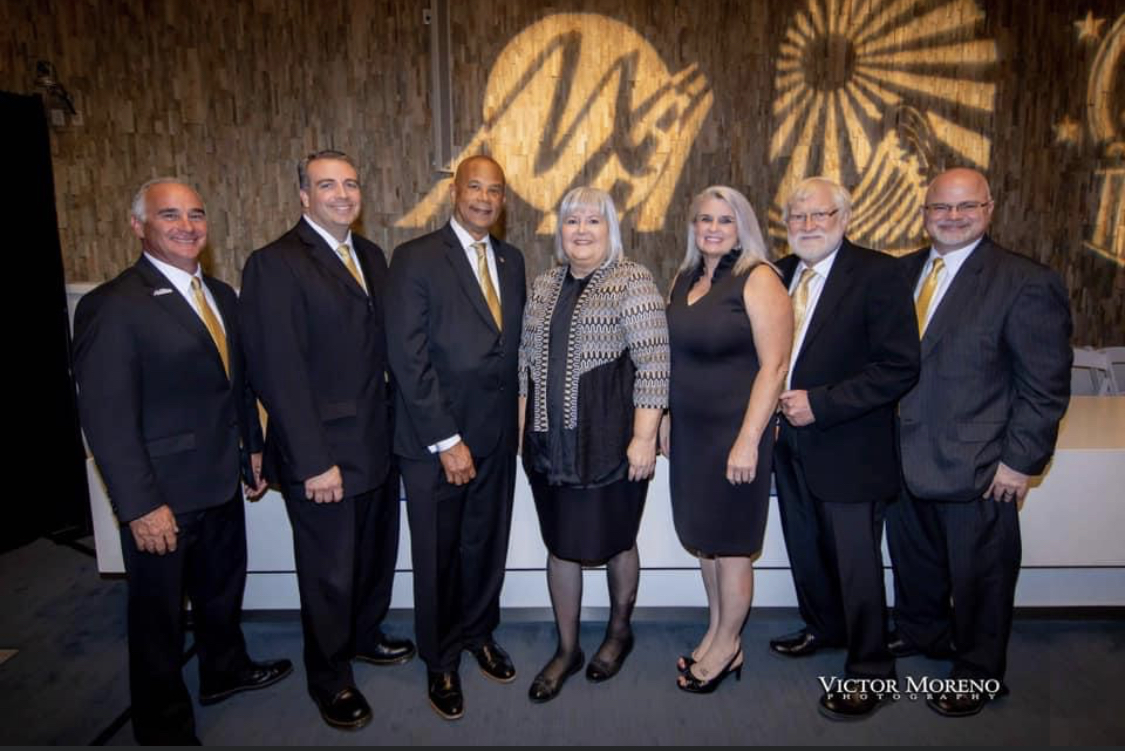 Standing (L to R): Vice Mayor Rich Vitiello, Councilmember Eric Goettl, Councilmember Henry Wade, Mayor Nancy Smith, Councilmember Amber Liermann, Councilmember Bob Marsh, Councilmember Vincent Manfredi.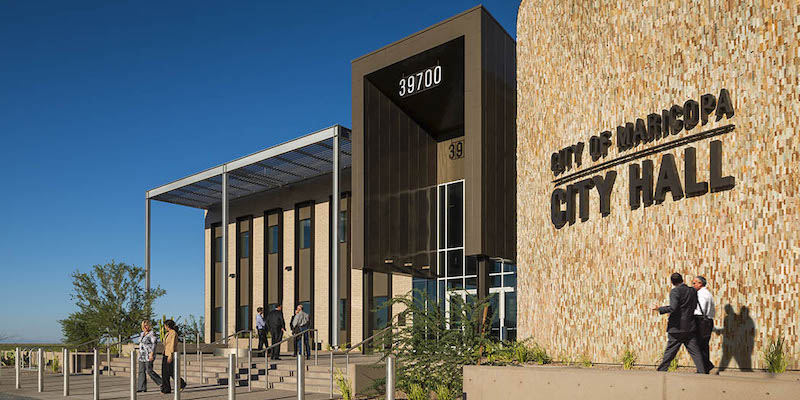 A Message from Rick A. Horst
City Manager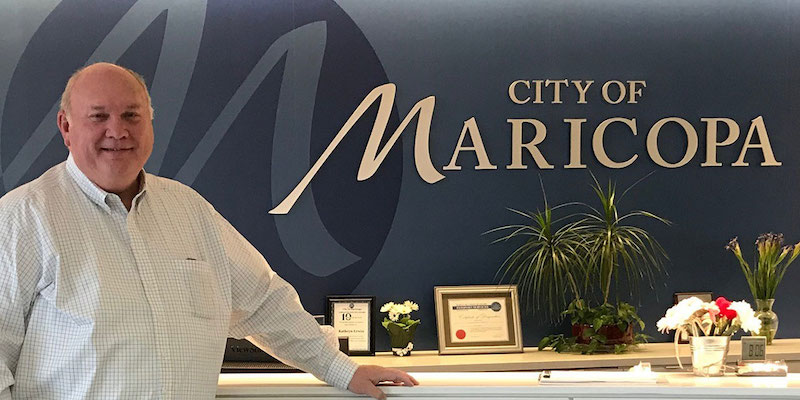 Some years ago I can across this quote…'Entrepreneurs want to control situations by using their own rules. Bureaucrats want to control situations by using someone else's rules'. From that I decided that I would no longer be a bureaucrat when it comes to creating community wealth via economic development and formulated the following principles for 'forging success'.
Hustle when others hunker down. We have to be willing to take some degree of risk and venture forth in hustle mode. We must have a sense of urgency about us.
We should constantly be creating, building and maintaining mutually beneficial relationships.
Be resilient…there are not failures, it's just that some successes take longer than others.
Don't settle for lame…stop resting because you tried. Do, or do not…there is no try. In government process matters, but in real life, results matter.
The City of Maricopa provides assistance and support to businesses and helps them through the permitting process. We strive to take care of businesses and make sure there is no mystery in the permitting process. Businesses can take advantage of a pre-application process that asks for minimal information and then provides a clearly defined pathway and timeframe for proceeding with the process.
In Maricopa, we continuously innovate to make sure we are clearing the way for businesses to do what they do best….their business!