If

population and housing growth are indicator of livability, then Maricopa is scoring off the charts! In just nineteen years, Maricopa's population has gone from 3,200 to more than 75,161 residents. This growth has occurred in the context of a stable and prudent fiscal environment while outstanding public services have expanded with no impact on the local tax environment.
(Source: Elliott D. Pollack & Co. – September 2021, and Lightcast – November 2022)
There are over 65,000 housing sites planned and platted in Maricopa, with approximately 24,000 homes already built. About 1,500 new homes are built per year to meet the growing demand for single family housing in Maricopa. According to the U.S. Census, the average number of persons per household in Maricopa is 3.24 and it is anticipated that the new homes will have similar household sizes.
Life in Maricopa is safe, neighborly, participatory and family-oriented. Two of Arizona's major hospital/health care companies have a substantial presence in the city. Maricopa's K-12 schools are new, thriving and highly rated. Increasingly, more high-quality job opportunities are emerging for Maricopa's highly educated residents.
Shopping, dining and entertainment offerings are expanding as well. Visit our amenities section below to learn more about the full range of amenities available in Maricopa to meet all lifestyles and pastime tastes.
(Source: City of Maricopa, September 2021)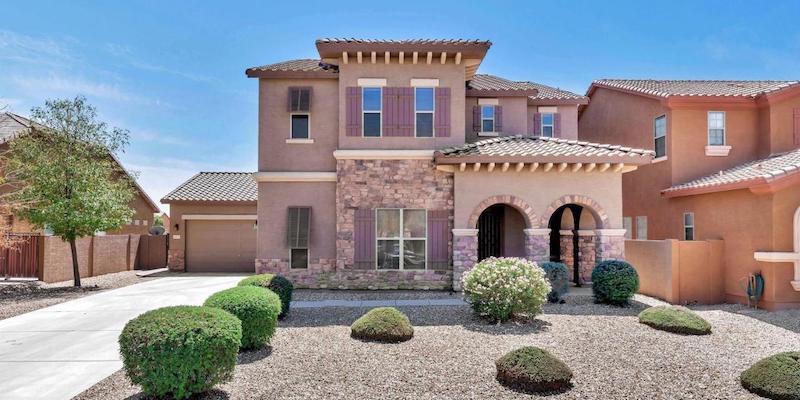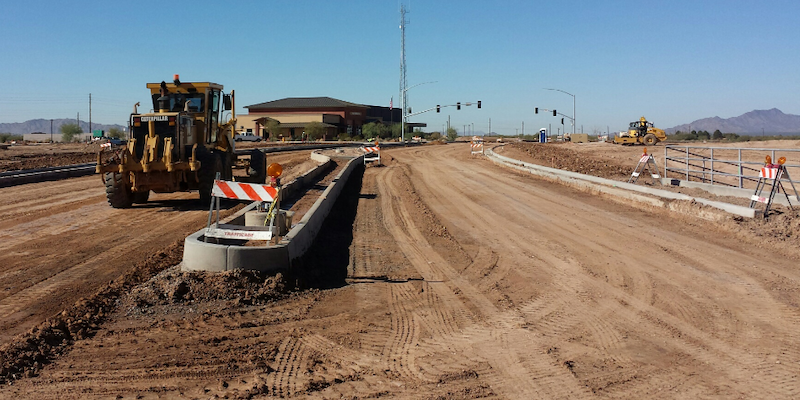 Among the many advantages to living in Maricopa, Arizona
More house for your money
Small town ambience while close to the big city
Safe community
Young, growing and vibrant
Highly diverse and well-educated population
Great schools with school choice for parents
Plentiful and expanding shopping, dining, entertainment and recreational offerings
Night sky
Living in Maricopa, Arizona
Maricopa's major construction boom of the mid 2000s resulted in a community where the majority of all homes built are single-family detached units. In recent years, as the City's population has grown, so has the range of housing choices, including multi-family, and more of these projects are in planning or under construction.
Home prices in Maricopa are 13% less than comparable homes in the Phoenix Metro, and these homes are larger, newer and in safe neighborhoods.
(Source: Zillow, December 2021)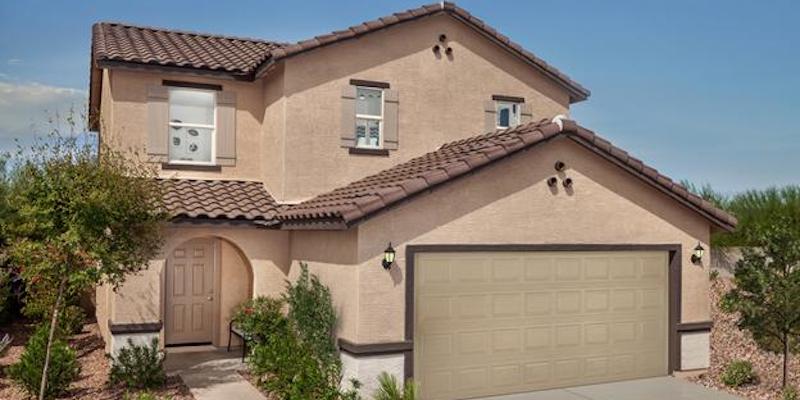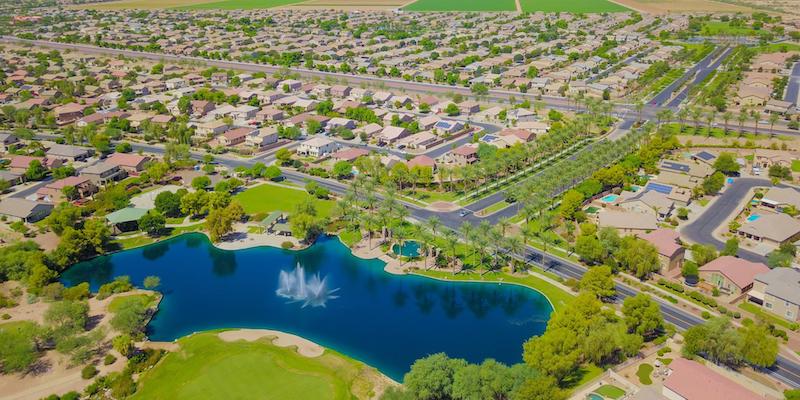 Because it is a new city, almost all housing in Maricopa has been built in well-planned subdivisions.
Neighborhoods are pedestrian and bike friendly, and feature parks, recreational areas, proximate schools and other amenities, including places of worship and convenient shopping.
New apartment complexes are coming soon in several areas of the city. These new developments will introduce for the first time, multifamily living in the City of Maricopa.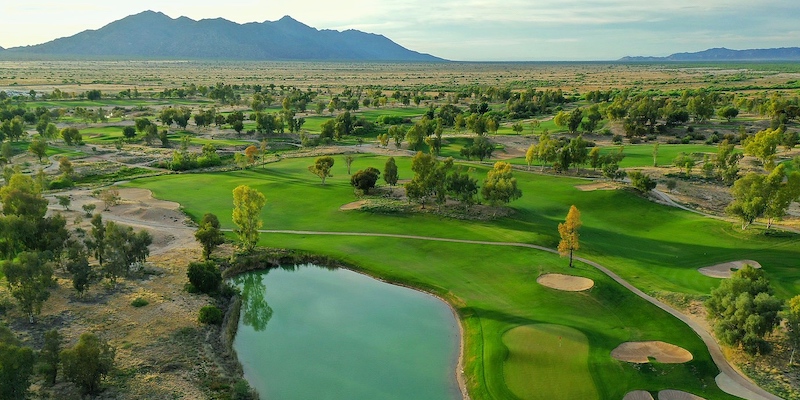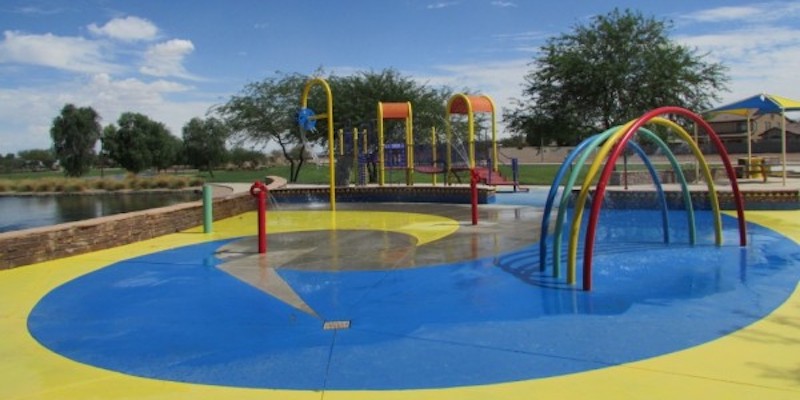 Major Residential Subdivisions
| | | |
| --- | --- | --- |
| Acacia Crossings | Maricopa Meadows | Senita |
| Alterra | Palo Brea | Sorrento |
| Cobblestone Farms | Province | The Lakes |
| Desert Passage | Rancho El Dorado | The Villages |
| Glennwilde | Rancho Mirage | Tortosa |
| Homestead North | Santa Rosa Springs |   |
Sustainability
Global Water Resources
Global Water Resources – Maricopa's water supplier – has planned meticulously to ensure that Maricopa will have water today and 100 years from today. Global Water Resources has beneficially reused over 9.5 billion gallons of water through the implantation of its recycled water infrastructure. In Maricopa, up to 97% of all wastewater is recycled annually and beneficially reused.
Global Water Resources has also invested in advanced technologies to allow customers to be active participants in water conservation, such as the ability to review hourly water consumption, receive high consumption and leak alerts and also receive tips on how to reduce water consumption. These tools help make Maricopa a sustainable community.
(Source: Global Water Resources, 2021)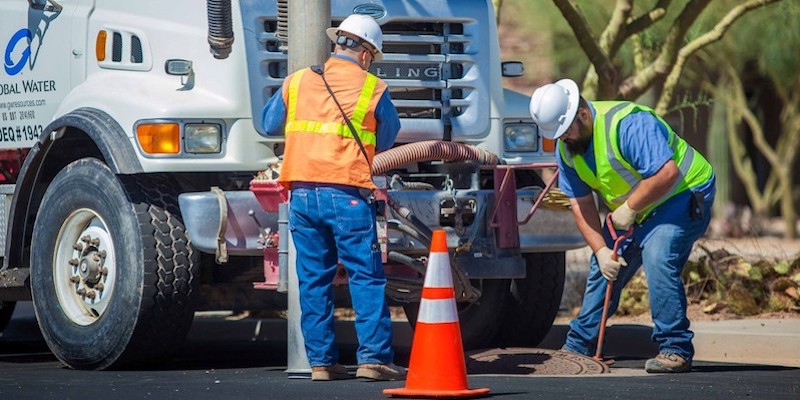 Led by Police Chief James Hughes, the Maricopa Police Department works closely with businesses and citizens, and like the rest of City Government, is an innovator in its sphere of responsibility. In addition to its many assets and advantages, Maricopa is a very safe city. In fact, Maricopa is one of Arizona's safest cities, as evidenced by its 2021 ranking as the 4th Safest City in Arizona by alarms.org*.
Appointed in January 2021, Chief Hughes began his police career in Mendham Township, New Jersey in 1986, moving all the way through the ranks to eventually serve as lieutenant for nine years, overseeing the day-to-day operations of the department. He has served as a police commander in the City of Maricopa since 2012, serving first over operations, building partnerships throughout the city and restructuring units and protocols for better efficiency and outcomes. Prior to assuming the helm of the Maricopa Police Department, Chief Hughes supervised the Support Services division, focusing on innovative solutions coupled with prudent spending to ensure the city has the tools and resources needed to be successful for years to come.
Among the many innovative hallmarks of the Maricopa Police Department is a mobile application that was developed and launched in 2019.  The app provides users access to the latest news, photos, videos, events, alerts, and crime information no matter where you are. In addition, the application allows two-way communications using social media platforms like Facebook and Twitter. The app also includes a special feature for submitting anonymous tips to the Department, and crime reports can be filed from the convenience of a Smartphone.
The department is the largest law enforcement agency in the nation to use a mobile application to connect the community with information and resources.
The app, available in the Apple and Android app stores, is free to the public. Note: To download the app, visit the Apple Store or Google Play Store, and search for 'Maricopa Police Department' to download.
In November 2021, like hundreds of police departments across the nation at the direction of the FBI, the Maricopa Police Department announced its transition to the National Incident-Based Reporting System (NIBRS), which is an advanced data capturing tool created to help officers prevent crimes by giving them the ability to track and address broader criminal trends.
NIBRS improves the overall accuracy and quality of crime data collection by recording multiple offenses that occur within a single event.
"Maricopa already sets the safety standard many cities in Arizona aspire to," Chief Hughes said. "As our city continues to grow, we need the resources in place to make sure we maintain that high bar. Now is the time to put that system in place so we can have a clear understanding of the challenges we face in combatting criminal behavior, especially with regards to lower level yet more common offenses."
https://www.maricopa-az.gov/Home/Components/News/News/2822/130
Posted 11/10/2021 7:36 AM
As the Maricopa Police Department continues to advance the public safety of Arizona's 4th safest city, Chief Hughes, along with Captain Chazz Dupree of the Maricopa Fire/Medical Department, announced in December 2021, new crisis intervention services that now are available from Horizon Health.  Through integrated efforts with first responders, police and fire, front-line assessment of mental health needs can be identified. Individuals can receive no-cost outpatient services, medical care and referrals for care from certified professionals, physicians, psychiatrists and counselors in the local community.
*(Source: Alarms.org, 2021)