Maricopa Economic Development Alliance Board of Directors Selects Christian Price as new President & CEO
PHOENIX, AZ – April 20, 2022
The Maricopa Economic Development Alliance's (MEDA) Board of Directors has announced the selection and hiring of Mr. Christian Price as its new President & CEO beginning July 1, 2022.
Mr. Price has been the Mayor of the City of Maricopa for the past 10 ½ years and has built extensive business attraction relationships and employs "hands on experience" that are critical to the successful fulfillment of the core mission of MEDA; to attract and relocate large scale businesses, corporations, industry, manufacturing, and clean technology to the City of Maricopa and the surrounding region. Aside from being a specialist in the areas of Economic Development, Transportation and Legislative Policy and Finance, Christian is also a fully credentialed Economic Development Professional with Arizona Association for Economic Development (AAED) and has earned their prestigious "AZEDPro" status. Mr. Price has also been a fully licensed Financial Advisor for over 22+ years and is currently a Partner in the Sierra Wealth Group, LLC an independent and boutique financial planning firm.
Chairman of the MEDA Board, and President of Orbitel Communication, Mr. John Schurz said: "Mr. Price has the passion, the experience, the knowledge, the fortitude, the connections, the wherewithal, and the personality that will help MEDA fulfill its mandate to solicit and facilitate the attraction of large scale, high wage paying corporations and jobs to Maricopa. The entire Board of Directors and I, unanimously believe that Mr. Christian Price will take MEDA to the next level in the Economic Development sector and do so in the same fashion he has succeeded in elevating the status and growth of the City of Maricopa, locally and across the State and the Nation, during his tenure as Mayor. We welcome this new opportunity for expanded vision and leadership, and we are even more excited for Maricopa's future than ever before."
Mr. Christian Price will resign as Mayor of the City of Maricopa effective July 1, 2022, to transition his focus and efforts towards large scale business attraction and job creation while continuing to serve the city by way of becoming President & CEO of the Maricopa Economic Development Alliance.
Additional Information regarding the continuity of government members will be forthcoming from the City of Maricopa.
About Maricopa Economic Development Alliance (MEDA):
Maricopa Economic Development Alliance (MEDA) is Maricopa's private-public partnership for economic development. As a 501(c)3 corporation, the organization champions strategies and solutions that foster economic growth and prosperity in the City of Maricopa.
MEDA brings together the business, government, education and civic sectors to identify and advance forward-looking policies that facilitate investment, growth and workforce development. Equally important are the elected officials and public sector executives who bring the essential representation of the City of Maricopa's Mayor, Councilmembers and City Manager. For more information about MEDA, please visit www.maricopaeda.com.
###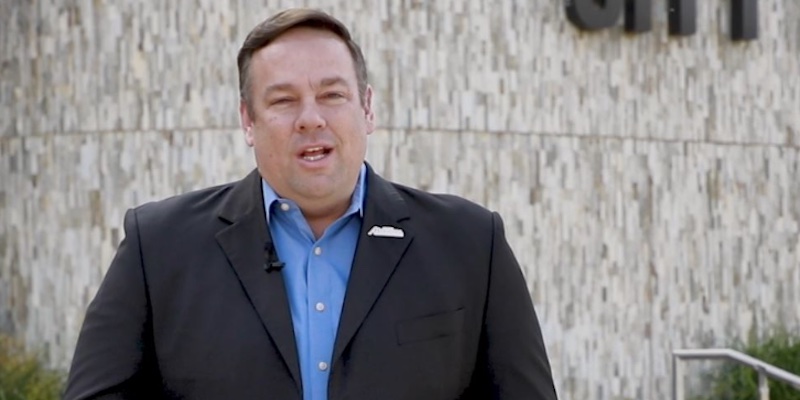 (Photo by City of Maricopa)