Maricopa Economic Development Alliance Board of Directors Appoints Dr. Jackie Elliott and Mr. Ross Rector
PHOENIX, AZ – May 5, 2022
The Maricopa Economic Development Alliance (MEDA) has announced the appointment of Dr. Jacquelyn "Jackie" Elliott and Mr. Ross Rector to its Board of Directors. Dr. Elliott joins the board as a new member and Mr. Rector joins as an Advisory Director.
Dr. Elliott was selected as the ninth President of Central Arizona College (CAC) in July of 2016. Prior to assuming the leadership role at CAC, Dr. Elliott served as the third and first-ever female President of North Arkansas College (Northark) from 2011-2016. During Dr. Elliott's tenure, she led the development of the college's comprehensive strategic plan and implemented the first academic, facility and information technology master plans for the institution. The planning model she developed has been patented and trademarked. Under her leadership, the college expanded its programs by offering its first completely online degrees, became the first Arkansas College to be accepted as a member of the Continuous Quality Improvement Network (CQIN), and in 2016, Northark was awarded the Arkansas Governor's Quality Award for Performance Excellence, becoming the first Arkansas college in history presented with this honor.
In 2016, Dr. Elliott was awarded the National Trio Achiever's Award for outstanding achievement as a TRIO Alumni. Nationally, Dr. Elliott serves on the Board of Trustees for the Higher Learning Commission, Executive Committee for the Continuous Quality Improvement Network (CQIN) and as past president of the Council of North Central Two Year Colleges (CNCTYC). Dr. Elliott received her doctorate in Education with a specialization in Educational Leadership and Administration from the University of Nebraska-Lincoln, her master's degree from Fort Hays State University in Kansas and her bachelor's from Concordia University in Nebraska.
Mr. Rector is Director for Strategic Partnerships at CAC, serving as a representative on CAC Faculty Senate and on the boards of SkillsUSA Arizona and ARIZONA@WORK Pinal County. Prior to being named to his present position, he was professor of Industrial Carpentry and the Commercial Electrician Installer program at CAC, being involved with the Sundt Construction partnership and in developing the Wilson Electric partnership. Today, Mr. Rector plays a key role in the continued development of industry partnerships and workforce development for CAC and utilizes his experience with OSHA, NCCER, Career and Technical Education and student organizations to ensure individuals are qualified and skilled for employment. Prior to his professional career in education, Mr. Rector honed his craftsmanship in carpentry, HAVAC and mechanical and the electrical trades. Mr. Rector attended Bob Jones University and Northern Arizona University and is currently focused on attaining his OSHA credentials from Arizona State University as a Certified Officer of Safety and Health.
"MEDA, as the City of Maricopa's private-public economic development partnership, understands and values the important role educational institutions play in the competitiveness of our region, locally and globally, and I am very pleased to join the board and support an organization so genuinely focused on building an educated and skilled workforce," stated Dr. Elliott. Mr. Rector wholeheartedly agreed, and further stated, "I look forward to supporting MEDA's economic development goals and bringing CAC to the table to expand the role education plays in all key economic sectors in our region."
Maricopa Mayor Christian Price lauded these appointments, stating "MEDA is very fortunate to welcome Dr. Elliott and Mr. Rector to the board. CAC, as the largest provider of education and job training in Pinal County, serves a critical role in growing the region's educated and skilled workforce, and is an integral component of MEDA's economic development efforts. These two respected executives are an incredibly important addition to MEDA's Board."
John Schurz, President of Orbitel Communications and MEDA's Chairman/CEO, also welcomed the new appointments, stating "Dr. Elliott and Mr. Rector are two top-ranking executives from one of the region's most valued educational institutions. With their addition to MEDA's Board, we are confident we can build upon their personal successes and wealth of knowledge to continue creating and nurturing a highly educated workforce that diversifies our economy and global competitiveness."
About Maricopa Economic Development Alliance (MEDA):
Maricopa Economic Development Alliance (MEDA) is Maricopa's private-public partnership for economic development. As a 501(c)3 corporation, the organization champions strategies and solutions that foster economic growth and prosperity in the City of Maricopa.
MEDA brings together the business, government, education and civic sectors to identify and advance forward-looking policies that facilitate investment, growth and workforce development. Equally important are the elected officials and public sector executives who bring the essential representation of the City of Maricopa's Mayor, Councilmembers and City Manager. For more information about MEDA, please visit www.maricopaeda.com.
###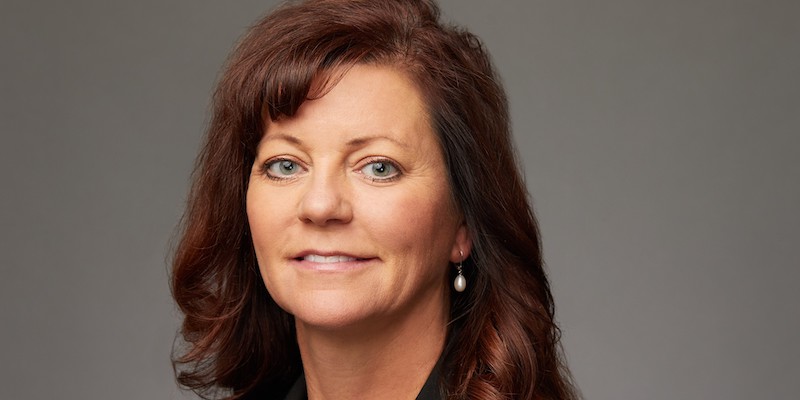 (Photo by Dr. Jackie Elliott)